News
Subscribe to posts
The Columbia KY Chapter of The Well Armed Woman and The Adair County Sportsman's Club are excited to offer an Intro to Handguns Course for Women! This course will be offered
June 28th
from
5:00 p.m. – 8:00 p.m.
and will give you the opportunity to learns the basics of using a handgun from other women.
We will cover: Types of Handguns, Ammunition, Fundamentals of Shooting, Conceal Carry, Range Etiquette, and more. This class is perfect for anyone who has little to no exposure to handguns but would like to learn more. There is no range portion to this class however, you will able able to use firearms with dummy ammo and/or our Smokeless Range Simulator in the class.
There is no fee for this course
. Please RSVP, so we will know how many ladies to expect in order to have the needed materials to,
twaw.ky.columbia@gmail.com
or you may call June at 
270-250-3164
 or Susan at 270-250-2486.
The Archery Tournament this weekend (January 27-28, 2018) has been canceled due to a water issue on club ground buildings.
At last-nights Regular Monthly Meeting it was voted that the new gate entry system is to be installed by February 1, 2018. Therefore, all current members membership has been extended until that project is completed.
February - June 2018 the Well Armed Women will be meeting on the 1st Saturday of every month from 9 am - 12 pm instead of the 3rd Sunday of each month.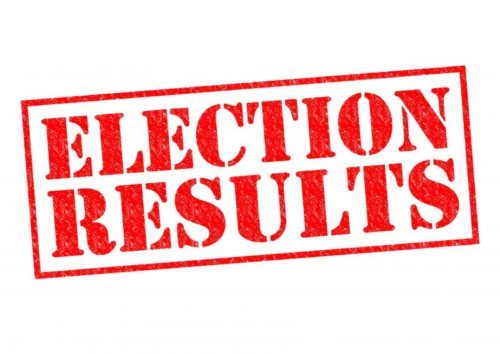 The 2018 Election of Officers and Board of Directors was conducted at lastnights Regular Monthly Meeting. The results are: President, Beverly Crow; President Elect, Barry Jones; Vice-President, Kenneth Bennett; Secretary, Jason Rector; Treasurer, Tom Wimmer; Board Chairman, Phillip Richard; Board Member, Brian Crow; Board Member, Andrew Tupman and Board Member, Kenny Wisdom.
The Adair County Sportsman's Club will host a Memorial Shoot in honor of Dwight Rich on Saturday, October 21 beginning at 8 am at the Sportsmen's Club. All Shooters of all ages are encouraged and welcome to attend. Below is a couple flyers with all the information.
Cost: $75.00 Discount of $10.00 will be given to members of the Well Armed Woman Shooting Chapter and members of the Adair County Sportsman's Club.
Instructor Led
Scheduled for November 4, 2017
8:00 am - 4:00 pm CT
Adair County Sportsmen Club
THIS COURSE HAS BEEN CANCELLED AND WILL BE RESCHEDULED
June 3, 2017
9:00 - 3:00
Cost $75.00 ($10.00 discount given to members of The Well Armed Woman and the Adair Co. Sportsman's Club.
Instructors: June Parson and Pam King
Register Online at NRA.org
Information:
jp16lins@gmail.com
Election was conducted at the Annual Meeting which yielding the following results:
President: Richard Phelps
President Elect: Beverly Crow
Vice-President: Kenneth Bennett
Secretary: Jason Rector
Treasurer: Tom Wimmer
Board of Directors: Dwight Rich, Bob Hutcheson, Phillip Richard and Brian Crow
Brian Crow was elected Chairman of the Board.  The Board consist of each of the elected club officers plus four members elected by the body of the club.
At our Regular Monthly October Meeting, a motion was made and second to duly set the Annual Membership Fee for the 2017 Fiscal year with an increase from $50 to $75.
The Sportsman Club is in the process of updating and reflecting this change on everything as quickly as possible. All locations that sales our membership has been advised of this change and new Membership Applications, Cards, Keys, etc is in the process of being updated at each of those locations as well.
Our Membership database is kept up-to-date monthly on our website to reflect all current members.